EYFS
At Forest Academy, we believe that learning is most memorable for children when it is planned in a cross-curricular way, taking on board their interests and therefore, enabling children to make links throughout their learning. We always ensure our activities include challenges for all learners, opportunities for children to develop through play and real life experiences with lots of interaction from adults and peers. We have high expectations of both staff and pupils and always strive to achieve outstanding outcomes.
Welcome to Autumn term 1 in Reception.
English and Reading
During the first half term, our core book is 'It's Ok to Be Different' As children begin their journey in Reception, they will explore similarities and differences, and how diversity is something to be celebrated. The book will help children learn to embrace the differences in the world around them and be proud of themselves and their families.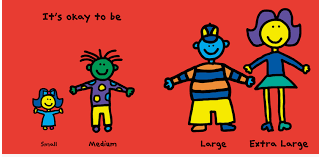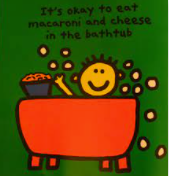 Furthermore, they will explore the themes of Identity and Diversity through our Character skills as a and how to treat others with respect in our school community. Children will learn what it's like to be part of a community and what makes them different and unique.
To hear the story click on the link below:
https://www.youtube.com/watch?v=Zrm4dC3Poe0
Our Character skills are:
Mindset
Relationships
Integrity
Wonder
Leadership
Communication and Language
At Forest , we encourage children to use the early oracy stems to support sentence structure, when talking about their feelings, emotions and experiences.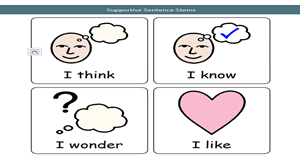 Maths
In maths, the children will be exploring repeating patterns. They will use colours, objects and shapes to create a pattern and they will predict what will come next in the sequence. Children will learn to count from 1 to 10 and compare groups of objects. They will match numbers to the correct quantity and begin to write numbers.
To practise early number skills click on the link below:

https://www.bbc.co.uk/cbeebies/shows/numberblocks
Phonics
In phonics lessons this term they will be learning phase 2 sounds. The children will be linking sounds to letters, naming and sounding out the letters of the alphabet. An important aspect of phonics we will be working on this term is the ability to begin to segment and blend the sounds into words.
To access free learning resources, please click on the link below:
https://www.phonicsplay.co.uk/resources
PE
Children will have two PE sessions each week, Mondays and Wednesdays, consisting of an indoor and an outdoor session with focus on developing gross motor skills.
Forest School
This term, we will introduce fortnightly Forest School sessions as part of our outdoor learning. Children will explore the woodland surroundings, working with tools and using natural materials to make 3D sculptures.
At the moment, we have enough wellington boots for the children in school, however if you wish to bring in a pair for your child, please don't forget to write their name inside.
Useful Information
PE Kit
Children will have PE every Monday and Wednesday afternoon. Please ensure your child wears their PE kit to school and that all items are clearly labelled with their full name. PE Kits should consist of a white T-shirt and black shorts/jogging bottoms and black trainers or plimsolls. Please ensure that all items of uniform and PE kit are labelled.
Reading Records
Please check your child's book bag every day for their reading diary and books. This term in Ash class we will be changing books on Mondays and Thursdays.
Water Bottles/Clothing
All children are encouraged to bring their own water bottle to keep in class which they can access throughout the day. Please make sure your child's name is written clearly on their water bottle.
Diary Dates
1st Forest School session- Thursday 16th September 1:30pm
2nd Forest School session- Thursday 30th September 1:30pm
3rd Forest School session- Thursday 8th October 1:30 pm
4th Forest School session- Thursday 22nd October 1:30 pm
Half Term- Monday 25th -Friday 29th October