Year 2
Happy New Year Elm class!
Welcome to Spring Term at Forest Academy! We hope you had a wonderful winter break and are looking forward to our new term. We have planned lots of exciting learning for this half term and will continue to learn in a happy and safe environment. Our core value for this half term is Curiosity.
English and Global Curriculum
This Term, our Global Curriculum themes are Human Rights, and Power and Governance.
The children will be reflecting on our rights in class and school, comparing these to children's rights in the past and present. Within our learning, they will explore the need to respect the rights of others, basic human rights and how some people have these denied. In PSHE, the children will explore the global theme of Power and Governance. They will learn how to take part in making and changing rules in their own class and school.
English This half term, our core book is 'Hermelin: The Detective Mouse' by Mini Grey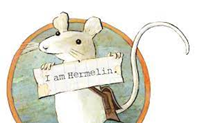 We will build on our learning following on the themes of resilience and determination and identifying what it means to have a growth mindset. The children will be exploring the features and structure of a newspaper article. The children will learn about persuasive writing, and how to persuade an audience. They will also learn how to write direct speech, using inverted commas. They will be looking at synonyms we can use for said and eventually write their own persuasive article, inspired by the writing of Hermelin: The Detective Mouse.
Whole class reading books:
We will continue to learn a range of reading strategies and learning behaviours, focussing particularly on the strategies of making connections, clarifying, inferring and evaluating. The texts will have cross curricular links to our learning and we will have a greater focus on non-fiction texts this term, such as books for information and poetry.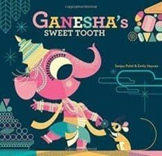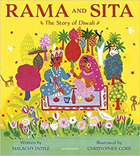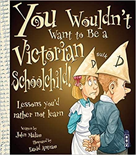 The children will read, discuss and explain their ideas and record their opinions based on evidence in the text.
Maths
In Maths, this half term Year 2 will be focusing on multiplication, division and fractions. Please continue to support your child to explore multiplication and division involving the 2 times, 10 times and 5 times tables using the Times Tables Rockstars online programme.
The children will build on their understanding of repeated addition, subtraction, knowledge of equal groups, and arrays. When learning about fractions, the children will learn how to identify, read and represent fractions involving halves, quarters and thirds. They will also learn how to relate their multiplication and division facts to reasoning and problem solving involving fractions of amounts.
Science
This half term, the children will continue to learn about animals, including humans, and will explore what makes a healthy diet, and investigate the impact of exercise. The children will also learn how to plan and carry out a scientific enquiry to find out how to keep teeth healthy.
Art/Design Technology
In art, the children will be exploring textiles. They will explore different fabric types, and create designs by snipping, wrapping, sticking and sewing. They will embellish their textiles and create a collaborative outcome.



PE
This half term, children will be learning dance and a variety of ball games. They will explore how to sequence moves and coordinate dance moves within partners or a group. In games, the children will further explore ball skills, focussing on possession and defending. The children will explore passing the ball, dribbling and kicking with greater control.
Useful Information
PE Kit
Children have PE twice a week, with an indoor session every Wednesday and outdoor session on Friday. Children should wear their PE kit to school on these days. Please ensure all items are clearly labelled with their full name.
Reading Records and Passports
Please check your child's book bag for a reading diary, books and reading passport. The reading diary needs to be signed and handed in EVERY DAY the same as their reading passport. Please date and initial (not just tick) their reading passport for every 5 minutes of reading inside the small box. Children will be working towards achieving their bronze passport initially. Please also continue to log into Bug Club for a huge range of online texts and comprehension activities to improve their fluency and understanding.
Water Bottles
Children are encouraged to bring their own water bottle to keep in class which they can access throughout the day. Please make sure your child's name is written clearly on their water bottle.
Homework/Spellings/Handwriting
Children will be given either an English or maths homework task weekly to be handed in by the following Wednesday. In addition, children are also expected to complete two activities on the topic menu linked to our global theme every half term. They will also be expected to practise their given times table every week. Spellings will be given out on Monday and tested on the following Monday. We encourage children to take care with their presentation and use joined cursive handwriting in Year 2. Handwriting practice will take place throughout the week.
Diary Dates
Half term: Monday 14th – Friday 18th February 2022
INSET Day (school closed to children) – Friday 11th March 2022
Year 2 Spring Sharing Assembly Thursday 24th March at 9:00-9:15am
Easter Break: Monday 11th-Friday 22nd April 2022