Year 6
Welcome to Year 6!
We hope you had an enjoyable summer break and are ready for more exciting learning this year. We have some engaging core texts for the children to enjoy. They will cover a variety of different global themes including: Human Rights, Power and Governance and Peace and Conflict. We will also be working towards our SATs which take place next May.
Year 6 Autumn 1 Global Curriculum Learning:
Our Global Theme is Human Rights

English and Reading
This half term, our core text is 'Pig Heart Boy' by Malorie Blackman. It is the story of a young boy called Cameron who is in desperate need of a heart transplant and his only hope is to accept the heart of a pig.
They will begin the half term exploring the text and the arguments around the use of transgenics before writing an internal monologue as Cameron detailing his feelings and emotions about the situation. Towards the end of the half term they will write a newspaper report including scientific vocabulary appropriate to the circulatory system. In addition, we will be reading a range of fiction and non-fiction texts including news articles and science reports around animal rights and transgenics – transplanting the organs of one species of animal into another. We will practise various reading strategies such as predicting, summarising and inference.
Maths
In maths this half term, our main focus will be on place value and the four operations.
Children will build on their knowledge from last year by reading and writing numbers to ten million. They will develop their rounding skills and solve problems involving negative numbers. In the second half of this half term, children will use formal written methods to solve problems involving addition, subtraction, multiplication and division. The children will continue to sit a weekly arithmetic test.
Science
For the next six weeks, children will build on their knowledge and understanding of different systems within the human body. They will have the opportunity to dissect a lamb's heart so that they gain a greater understanding of how this vital organ works. Children will then research the parts and functions of the circulatory system, focussing on how nutrients are transported around the human body. They will end the topic by exploring how a healthy lifestyle supports the body to function and how different types of drugs affect the body.
Art/Design Technology
Throughout this half term, we will be focusing on different artwork linked to human rights and the anatomical heart. Focusing on the works of artists such as Leonardo Da Vinci and Paul Klee, we will discuss the similarities and differences between the artists and how they put their own identity into their pieces. We will then model their techniques and create our own layered final piece. We will be using sketching skills to create a heart sketch, to which we will add watercolour greenery and plants. Finally, we will layer our artwork onto a printed page of text.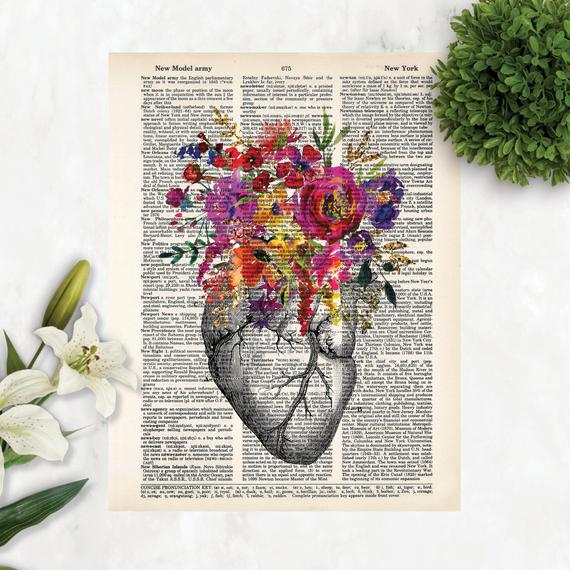 History/Geography
This half term will be exploring and challenging their preconceived ideas and assumptions about human and animal rights in order to understand difficult choices that society can face. We will be focusing on various aspects that contribute to the change in our communities, from population to transportation to land use. The children will explore their knowledge of local, national and global scales by exploring a specific time period within the Civil Rights Movement. Children will learn about the experiences of different people (animal rights activists, religious groups) by analysing and evaluating their viewpoints.
PSHE
This half term our Jigsaw topic is Being Me in My World. We will begin by identifying goals for ourselves and understanding our fears and worries about the future. We will learn new skills of how to express these and overcome them. We will then explore universal rights for all children and understand that for many children these rights are not always met. Using this information we will explore ways that our actions affect ourselves and other people both locally and globally.

Useful Information
Swimming Kit
Please ensure your child brings in their swimming kit every Monday (Willow) or Tuesday (Rowan). Children should wear this under their school uniform as it saves time when we arrive at the pool. Children with long hair are required to wear a swimming hat and if possible, we advise children to wear goggles. Children are not allowed to wear any jewellery or glasses.
PE Kit
Please ensure your child wears the correct PE kit to school on Thursdays. Having all PE items clearly labelled, with their full name will help reduce the need to replace lost items.
Reading Records
The expectation is for Year 6 pupils to read for a minimum of 30 minutes each evening. Reading records should be signed as these are checked each morning.
Water Bottles/Clothing
Children will need to bring their own water bottle to keep in class which they can access throughout the day. Please make sure your child's name is written clearly on their water bottle and jumper.
Homework/Spellings/Times Tables
Children will be given homework, spellings and times tables to learn each week. They will be given out on a Friday. Homework is due back the following Tuesday.
Timings for Year 6
School starts at 8:45am and ends at 3:15 pm. Break time is 10:30am – 10:45am. Children get an hour for lunch.
Autumn 1 Diary Dates
Swimming: Willow Monday/ Rowan Tuesday
Second PE Lesson: Thursday
Wednesday 8th September: Cycling proficiency bike check (for selected pupils).
Thursday 16th September: Welcome to Year 6 meeting for parents
Monday 13th – Friday 17th September: Cycling proficiency (for selected pupils).
Monday 20th September: Secondary Transfer Meeting @ 5pm via Zoom
Thursday 21st October: Rowan Class Assembly @ 9.15am
Half Term : Monday 25th -Friday 29th October