Year 6
Happy New Year!
We hope you had a restful Christmas break – we are looking forward to an exciting Spring Term ahead. This half term our core value is Curiosity. Read on to see what we will be learning …
This half term our core value is Responsibility.
Year 6 Autumn 1 Global Curriculum Learning
Our Global Theme focus is: Power and Governance.
English and Reading
This half term, our core text is 'Goodnight Mister Tom' by Michelle Magorian. We will begin the half term by learning about WWII evacuation and link it to the text's main character Willie. Children will then explore the thoughts and feelings of characters in the book and use different styles of speech before applying their learning in a narrative. Children will then move onto analysing the features of a public political broadcast, similar to Chamberlain's declaration of war speech, and then write their own wartime speech with a focus on sentence structure and cohesive devices.
In whole class reading children will begin with reading chapters from the core text and then move onto a selection of fiction, poetry and non-fiction based around WWII with a learning focus on retrieval, clarifying unknown vocabulary and inference.
Maths
This half term, we will be studying decimals, percentages and metric measure. Pupils will be building on their knowledge of fractions from last half term to solve problems involving fractions, decimals and percentages. They will need to convert between all three (making links with place value). They will also calculate percentages of an amount. When converting between different units of measure, pupils will need to solve problems involving the calculation and conversion of units including measurement, mass, volume and time.
Science
In science, children will be learning all about light! They will explain how light travels; how the human eye sees objects and how different colours of light can be created. They will also use and explain how simple optical instruments works, such as a periscope, telescope, binoculars, mirror and telescope. In addition, they will explain changes linked to light and sound.
Art/Design Technology
Throughout this half term, we will be focusing on the art of sculpture. The children will be researching Paul Cummins, the artist famous for the installation 'Blood Swept Lands and Seas of Red'. This installation, inside the Tower of London's moat, was made up of 888,246 ceramic red poppies, each intended to represent one British or Colonial serviceman killed in the war. The children will be using these poppies to inspire their own poppy freestanding sculpture, created out of clay.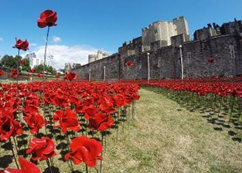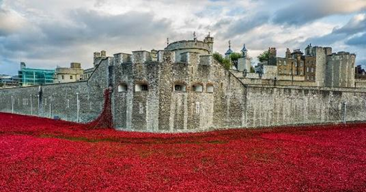 History/Geography
This half term we will be learning all about the Second World War. We will begin by learning about the series of events which led to the beginning of the War and the key leaders involved. The children will look at a timeline to better understand the chronology of the War. Then, the children will have the opportunity to explore maps of Europe and better understand who was involved and how they moved around the continent to gain control. The children will also have a chance to research and understand what life was like for children at various times throughout the war; pre-war, war and post war.
PSHE
This half term our PSHE topic will be Health and Wellbeing – physical and mental wellbeing. The children will learn about the importance of living a healthy lifestyle, both physically and mentally. They will learn that even though mental health is not necessarily visible, it is just as important to care for our feelings and emotions, as it is to care for our body. The children will also learn the importance of asking for support from a trusted adult about changes that occur in life and how different events can cause conflicting feelings.
Vocabulary taught: conflicting feelings, grief, positive habits, mental health, loneliness, support, cope, coping
French
This half term in French, the children will be continuing their learning on describing themselves and others using different adjectives. They will also be expanding their writing skills to write simple sentences from memory using knowledge of words, text and structure
Useful Information
Swimming Kit
Please ensure your child brings in their swimming kit every Monday (Willow) or Tuesday (Rowan). Children should wear this under their school uniform as it saves time when we arrive at the pool. Children with long hair are required to wear a swimming hat and if possible, we advise children to wear goggles. Children are not allowed to wear any jewellery or glasses.
PE Kit
Please ensure your child wears the correct PE kit to school on Thursdays. Having all PE items clearly labelled, with their full name will help reduce the need to replace lost items.
Reading Records
The expectation is for Year 6 pupils to read for a minimum of 30 minutes each evening. Reading records should be signed as these are checked each morning.
Water Bottles/Clothing
Children will need to bring their own water bottle to keep in class which they can access throughout the day. Please make sure your child's name is written clearly on their water bottle and jumper.
Homework/Spellings/Times Tables
Children will be given homework, spellings and times tables to learn each week. They will be given out on a Friday. Homework is due back the following Tuesday.
Diary Dates
Indoor PE – Swimming: Monday (Willow), Tuesday (Rowan)
Outdoor PE – Thursday
Residential Trip to Magdalen Farm – January 19th – 21st
Tuesday 8th February 2022 - Safer Internet Day.
Half term: Monday 14th – Friday 18th February 2022
INSET Day (school closed to children) – Friday 11th March 2022
Year 6 Spring Sharing Assemblies Thursday 24th Feb (Willow) and Thursday 7th April (Rowan) at 9:00-9:15am
Easter Break: Monday 11th-Friday 22nd April 2022