Year 1
Welcome Back!
Welcome to year 1. We hope you had a lovely Christmas break. As we resume our studies this term we will be investigating a number of new exciting topics and begin our new core text, 'The King Who Banned the Dark'. Please do talk to your child about their learning each day as it really helps to embed their new knowledge and skills. Our core value this half term is 'Curiosity'.
English and Reading
This half term, our core book is 'The King who banned the dark' by Emily Haworth-Booth. The story is about a Prince who was afraid of the dark and decided that he would ban the dark when he became king.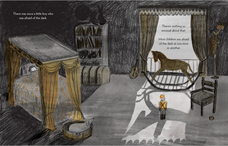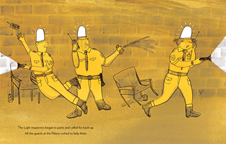 In English the children will be making predictions based on the cover and illustrations in the book and using inferences to support these. The children will be introduced to suffixes and continue looking at conjunctions which we were introduced to last term. They will be exploring the key features when writing a narrative and will continue to learn to edit their writing as well as the writing of their peers. The children will be looking at a campaign to make a positive change within the school. This will be achieved through voting and debating.
Maths
This term we will continue to look at addition and subtraction. The children will review and consolidate their skills of counting on and back from a given number to solve calculations. There will continue to be a strong focus on using the correct mathematical vocabulary and the children will be exploring addition and subtraction number fact families. They will also be identifying tens and ones; and comparing and ordering numbers up to 50 as well as learning about the value of coins and notes.
Science
In science, we will begin by identifying the different seasons of the year and comparing the features of these. We will also be learning how to identify and classify different animals, including humans.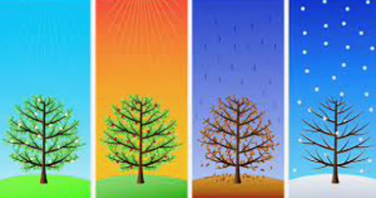 Geography/History
This term our global theme is Power and Governance. In history lessons, children will be learning about the role and responsibility of a monarch. The children will be investigating the lives of Queen Victoria and Queen Elizabeth II, create a time line and compare features of Queen Victoria and Queen Elizabeth's reign. In geography, the children will revisit the countries that comprise the United Kingdom and will learn about the capital of each country and about the flag which represents each.
Art/Design Technology
In art this term we will be looking at the paintings of Gustav Klimt. Our final outcome will involve children imitating the use of colour reflected in the vibrant work of Klimt, focusing on the use of gold in his work. The children will be making cross curricular links by incorporating one of the queens in their final outcome linking the use the use of gold to represent the wealth and power of the monarch.


PE
We will continue to have two PE sessions each week, consisting of an indoor and an outdoor session each week. Indoor PE will take place on Monday mornings. Weather permitting, outdoor PE will take place on Wednesday afternoons. We will continue to focus on effectively following rules and working collaboratively by playing a variety of target games
Useful Information
PE Kit
Children will have PE every Monday and Wednesday. Please ensure your child has the correct PE kit in school and that all items are clearly labelled with their full name. PE Kits should consist of a white T-shirt and Black shorts/jogging bottoms and black trainers or plimsolls.
Reading Records and Passports
Please check your child's book bag for a reading diary, books and reading passport. The reading books will be changed every Tuesday and Thursday. Please date and initial their reading passport for every 5 minutes of reading inside the small box so they can work towards becoming a Reading Ambassador.
Water Bottles/Clothing
Please continue to bring in named water bottle for your child, as our fountains are still out of use.
Please also ensure that all of your child's clothing is clearly labelled.
Homework/Spellings/Arithmetic
Homework is to be taken home each Friday, and returned the following Monday.
Diary Dates for the Spring Term
Half term: Monday 14th – Friday 18th February 2022
INSET Day (school closed to children) – Friday 11th March 2022
Year 1 Spring Sharing Assembly Thursday 31st March at 9:00-9:15am
Easter Break: Monday 11th-Friday 22nd April 2022