Year 3
Hello Year 3, I want you all to know how proud we are of you for all your hard work throughout the Autumn term. We hope you had a fantastic Christmas break and managed to have some time relaxing with your family. We are really looking forward to this half term and learning some more exciting things! Our core value this half term is Curiosity.
English and Reading
This half term, our core book is 'The Hunter' by Paul Geraghty. Children will continue to develop their reading and comprehension skills by making predictions based on visual images and the text, inferring and clarifying their understanding of words and phrases in order to develop their vocabulary through various text types. They will make links with real events happening in the world around us and continue to develop learning behaviours such as supporting and actively listening to each other. In writing, they will focus on writing a narrative based on our core text and the journey the young girl embarks on.
Maths
During this half term, we will continue to familiarise ourselves with multiplication and division and developing our understanding of the place value of each digit in a three-digit number (hundreds, tens, ones).
Then we will move onto learning about money and understanding the relationship between pence and pounds. Children will have the opportunity to apply these skills to real life context to practice their understanding. After that the children will begin to learn about statistics and will be introduced to tally charts as a systematic method of recording data. They will continue to build on their knowledge of pictograms and learn to construct their own pictograms and choose an appropriate key.
Science
In science this half term, we will be learning about rocks. Children will learn about the different types of rocks like granite, chalk, sandstone, limestone, marble, slate, pumice and basalt. They will also learn about how fossils are made from rocks and organic matter. Then, children will learn about how sedimentary rocks are formed from layers of sand, stones and mud. By the end of the term the children will be able to: ask and answer questions about the way soils are formed, explore how and why rocks might have changed over time and identify similarities and differences between different types of soils.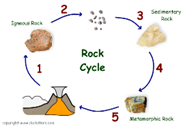 Art/Design Technology
Throughout this half term, we will be focusing on Stone Age artwork and different sustainable materials. The children will analyse and critique different cave paintings, understanding their importance to history and the people who created them. Then, we will be using natural materials to create our own dye for the base of our cave paintings.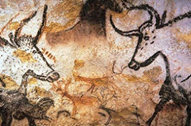 History and Geography
This half term, we will be learning about the Stone Age. We will begin by looking at the timeline throughout the Stone Age period. Next, we will learn about the various aspects of Stone Age life, such as food, tools, clothing and their homes. We will be also using our new knowledge of the Stone Age and comparing it to different civilisations around the world, in the same time period.
RE
In RE we will be learning about Judaism. Children will learn that Judaism began around 4000 years ago in the Middle East and that Jerusalem is a place where many Jews go to on pilgrimage. Then they will learn about what Shabbat is, when does it start, and how to prepare for it. Children will then identify what Kosher food is and understand why Jews attend the synagogue.
PSHE
This half term our topic is Celebrating Differences. We will be learning that everybody's family is different and important to them. The children will acknowledge and appreciate that there are different types of families in today's society. They will also begin to understand that differences and conflicts sometimes happen among family members. So they will come up with ideas on how to calm themselves down and know how to use the 'solve it together' technique.
PE
There will be a focus on net games in outdoor PE. The focus of Indoor PE will be Real PE which will focus on social skills and as well as fundamental movements.
French
The children will be focusing on classroom objects, colours and describing nouns.
Computing
The children will be focusing on Algorithms using Purple Mash Software.
RSE
The focus will be on Health and Wellbeing.
Useful Information
PE
Please ensure your child has the correct PE kit in school on Mondays (indoor) and Fridays (outdoor). Having all PE items clearly labelled, with their full name will help reduce the need to replace lost items.
Reading Records and Passports
Please check your child's book bag for a reading diary, books and reading passport. The reading diary needs to be signed and handed in EVERY DAY the same as the reading passport. Please date and initial (not just tick) their reading passport for every 5 minutes of reading inside the small box. Well done to those children who have already achieved their bronze and silver sticker passports!
Water Bottles/Clothing
Children will need to bring their own water bottle to keep in class which they can access throughout the day. Please make sure your child's name is written clearly on their water bottle and jumper.
Homework/Spellings/Times Tables
Children will be given spelling and times tables to learn each week. They will be given out on a Monday and tested the following Monday.
Diary Dates
Half term: Monday 14th – Friday 18th February 2022
INSET Day (school closed to children) – Friday 11th March 2022
Year 3 Spring Sharing Assembly Thursday 17th March at 9:00-9:15am
Easter Break: Monday 11th-Friday 22nd April 2022