Year 3
Welcome to Year 3! We hope you had an enjoyable summer break and are ready for more exciting learning this year. After not being able to go on any trips out of the school, we are planning some trips this year to enhance the children's learning. These will depend on any changes to government guidelines.
English and Reading
Our Global theme is Identity and Diversity.


This half term, our core book is 'Hidden Figures' by Margot Shetterly. We will explore the story of four female African American mathematicians at NASA, and how they overcame gender and racial barriers to succeed in a highly challenging STEM-based career. Children will continue to develop their reading and comprehension skills by making predictions based on visual images and the text, inferring and clarifying their understanding of words and phrases in order to develop their vocabulary. They will make links with real events happening in the world around us and continue to develop learning behaviours such as supporting and actively listening to each other. In writing, they will focus on writing a character profile based on the characters from our core text, ensuring that they include all the structural and language features.
Maths
In Maths, children will consolidate their knowledge of place value, addition and subtraction. They will learn to read and write numbers up to one thousand, in words and digits. Rounding whole numbers and decimals will help the children to estimate answers to check their calculations. Counting forward and backwards in whole numbers will help develop understanding of place value. There will also be a focus on mental calculation strategies. Ensuring you child is fluent with their times tables up to 12 x 12 would be very helpful. The vocabulary associated with place value will be emphasised and there will be opportunities to apply what they have learnt on a daily basis through reasoning and problem-solving activities
Science
Children will build on their knowledge of living things. They will explore what they already know about plants. They will compare and contrast a range of plants and will begin to consider their properties and how they can be classified. The children will consider what plants need to survive and grow.
They will then create a human model to demonstrate the function of the stem and how they can show water travelling through it. We hope to be able to grow crops in the school garden, to help apply our understanding of life cycles.
Art/Design Technology
The children will investigate artwork created by Corey Barksdale. They will research different abstract expressionists and explore sketching techniques for self-portraits. Using different pastels, children will create different shades and textures. For their outcome children will create a self portrait in the style of the artist.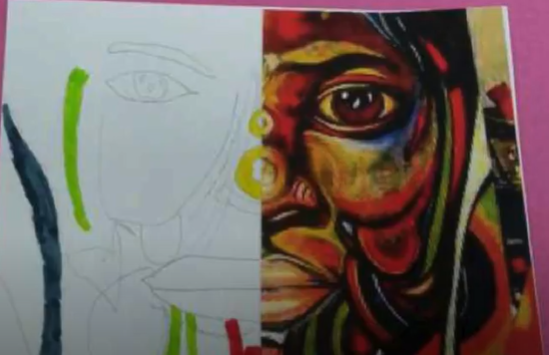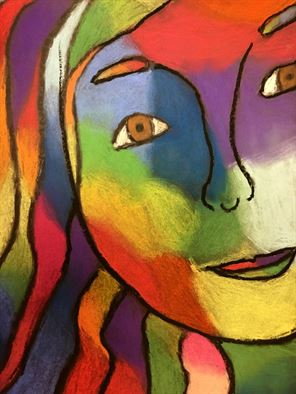 French
The children will be focusing on greetings, numbers and classroom objects.
'Being me in my world' is the theme for this half term. This involves respect for rules, rights and responsibilities as well as respecting other people's differences.
Computing
The children will be focusing on Coding using Purple Mash's software.
Useful Information
PE
Please ensure your child has the correct PE kit in school on Mondays (indoor) and Fridays (outdoor). Having all PE items clearly labelled, with their full name will help reduce the need to replace lost items.
Reading Records and Passports
Please check your child's book bag for a reading diary, books and reading passport. The reading diary needs to be signed and handed in EVERY DAY, the same as the reading passport. Please date and initial (not just tick) their reading passport for every 5 minutes of reading inside the small box.
Water Bottles/Clothing
Children will need to bring their own water bottle to keep in class which they can access throughout the day. Please make sure your child's name is written clearly on their water bottle and jumper.
Homework/Spellings/Times Tables
Children will be given spelling and times tables to learn each week. They will be given out on a Monday and tested the following Monday.
Diary Dates
Monday 25th -Friday 29th October – Half Term